Lifter Hangers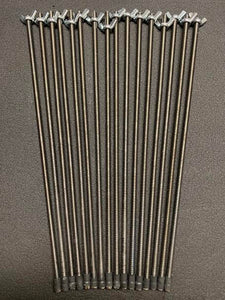 The new Lifter Holder goes through the push rod holes and snaps onto the lifters, with 16 high powered magnets. Which then allows you to pull the lifter up off the camshaft and hold them off the camshaft, This allows you to remove the camshaft without taking the intake off the block. 

Price includes shipping

This saves you about 2.5 to 3 hours. In a camshaft swap.

Works on:
Ford 302/351 fords with hydraulics or solid roller lifters
GM LS engines with hydraulics or solid roller lifters
SBC with solid roller lifters 
I have changed  over twenty camshafts using the lifter hanger. It's a time saver.
Rick Anderson